Anne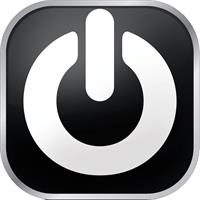 Anne instructs the following:
Our signature ride is indoor cycling re-invented. With inspirational coaching, motivating music with a serious thump, and a specific weekly class schedule coordinated to periodization training. Classes are balanced between Instructor and LOGIK Interval Programs and take full advantage of our LOGIK Heart Rate Training System. This 50-minute class won't scare away the newbie; but will provide significant challenges to even the most experienced.




Endurance; The foundation of your fitness. This is not some Sunday stroll, this is meaningful work and the perfect mid-week class to fit in between interval days. With sufficient time in this training zone your body will 'learn' how to metabolize fats as fuel. Your body will build lean vascular tissue that is easily oxygenated and helps you recover quickly. We concentrate on physical as well as muscular endurance. Many Endurance classes are 60+ minutes in length, come prepared with an extra water bottle and some calories to keep you riding strong (gels, blocks, bars, etc..)




This is HEAVY, your CHALLENGE has arrived! Come test your new found fitness and see how your heart rate training is paying off. This ride can be used by the experienced rider who wants to by reach and maintain higher heart rate zones; but is also the perfect opportunity to push your limits and to extend your endurance and fat metabolism. As with all our classes, we will provide a targeted and challenging profile. You decide what challenges you want to take on. In either case, you are invited to rock out in our 60-minute cardio party and burn off some serious calories.