Beth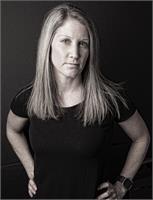 Beth instructs the following:
So whether you've struggled to keep up your workout routine long enough to see results in the past, or if you just want to challenge your body to improve fitness and endurance, this BOOTCAMP could be just what you need! You will walk away from this class with new healthy knowledge and skills to help you maintain sustainable fitness!




Our signature ride is indoor cycling re-invented. With inspirational coaching, motivating music with a serious thump, and a specific weekly class schedule coordinated to periodization training. Classes are balanced between Instructor and LOGIK Interval Programs and take full advantage of our LOGIK Heart Rate Training System. This 50-minute class won't scare away the newbie; but will provide significant challenges to even the most experienced.